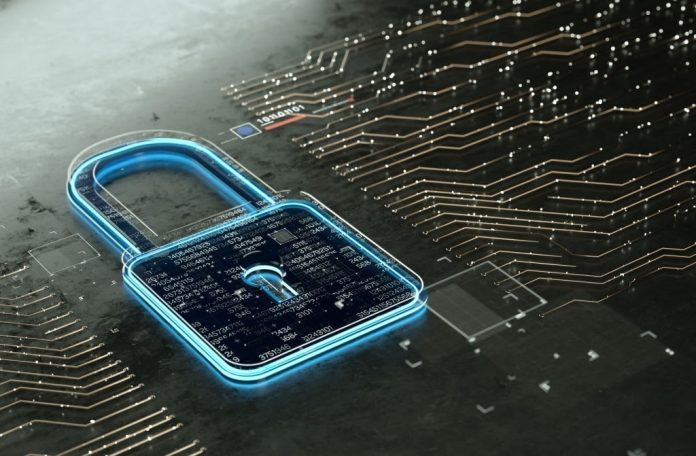 As the data volume and diversity tend to grow manifold lately, there is also an increasing need to focus on fool-proof database security, too, than ever before. There are millions of users across the globe who tend to put their trust in digital data-driven enterprises. From simple addresses to phone numbers and confidential bank account details, people tend to key-in the most critical and highly personal information to avail of digital services. In this scenario, it is essential to upkeep the trust between the users and the enterprises availing of these data. Database security becomes a fundamental need and raises the need for robust databases and strong security teams.
For startups and SMEs, gaining customer trust is of supreme importance. However, setting up database security foolproof is expensive nowadays, but it costs manpower and needs a keen eye for proper upkeep. Building a solid database may take up a few weeks where the developers and tester may not have the luxury of time to accomplish it. In our era of the app economy and peak seasonal sales, the enterprises may also have to scale up and down their databases based on timely needs or build new databases at very short notice. So, how do you ensure that flexibility managing such a database does not come into the way of your innovation?
Focus on Data Security
A key focus on fool-proof data security is so critical now, and more than ever as the data volume tends to explode exponentially. Responding to these needs, startups, SMBs, big corporates, and all who process sensitive data tend to add their databases to high-security equations and entrust the DBMS services to orchestrate storage, upkeep, retrieval, processing, and scaling of data. As a result of this, the database market is now abuzz with various DB providers, offering many high-performance databases actualized through the cloud realm.
However, coming to the cloud-based database services as DBaaS (Database as a Service), there is also a cloud of suspicion lingering around it. There are increasing numbers of stories of data breaches and lacking transparency, which put the DBaaS customers at unease. All these factors confuse the enterprises to consider an ideal solution from the gamut of DBaaS providers. It is highly recommended that the enterprises consider and do a thorough evaluation to ask and get satisfactory responses to the right questions before choosing a DBaaS.
Making the Database Decision
Various things are playing a vital role in the choice of DBaaS as the
levels of firewalls
Backup frequency
Choice of hardware
Storage options
Data recovery and more
All these are important in ensuring database security and the hassle-free management of enterprise DB. Here we have some key parameters which we consider choosing the managed database services for enterprise cloud database management. For reliable remote database services, you can consider providers like RemoteDBA for cost-effective services. Let us explore some priorities to consider in making this choice.
#1. Top-notch encryption
Storage, access, processing, and copying of data within the database needs to happen in a highly secured and efficient manner. The users also must access the data only if there is a specific key.
#2. Backup automation
Any reliable database you tend to choose must have an automated backup feature, which will enable easy data recovery so that you don't lose even a single byte of data in case of any node failure.
#3. 24×7 support
The providers must offer dedicated support to address any issues related to the database services. The support also must be extended at short notice with nil or minimum database downtime.
#4. Real-time analytics
There should be easy-to-use dashboards, which must offer instant updates on usage, performance, and possible errors.
#5. Little administrative overheads
The managed database service providers must simplify daily administrative decisions by choosing the appropriate database size. They should also ensure 24×7 accessibility, regular back-up, proper implementation support, and also financing overhead costs.
#6. Flexible pricing (pay as you use)
Makes sure that the providers charge you only for what you use. Try to avoid any exorbitant costs upfront and also avoid paying for the unwanted packaged services. To do this, you have to evaluate your database needs at the first point before considering the database requirements needs and service providers.
#7. Easy scaling
Considering the scope of your application's increased popularity and the scope of its future growth, do not let your users suffer from poor or limited database functionality. Ensure that your chosen database can be instantly scaled up and down based on the demand. Furthermore, no hidden costs are rising at that point.
Choosing the Best Provider
Including many technology giants like Amazon, there are many choices regarding a database as a service cloud solution. We have discussed the priorities to be set based on your enterprise requirements. Further, you also need to consider the providers' specialties and offerings to identify who is offering you the comparative best features and pricing.
Cost is one of the primary considerations. Most of the providers put forth competitive pricing. But, you should not make pricing the only consideration while choosing the service. The provider must be able to ensure foolproof security and other needed add-on features to ensure the functionality of your database and its flexibility. Check different vendors to look for competing prices. Once you find the best one, ensure that you know all about its working and operation. Find out how to integrate it in different settings.
A study had shown that the global operational database market is supposed to reach about 28 billion US dollars by 2022, which is a clear indication of the increasing demand for managed database services. We need to understand the underlying factor here as data security will also continue to be the top priority for each customer and service provider in the DBaaS market. While choosing a provider, ensure that your company's sensitive data is in the safest hands.