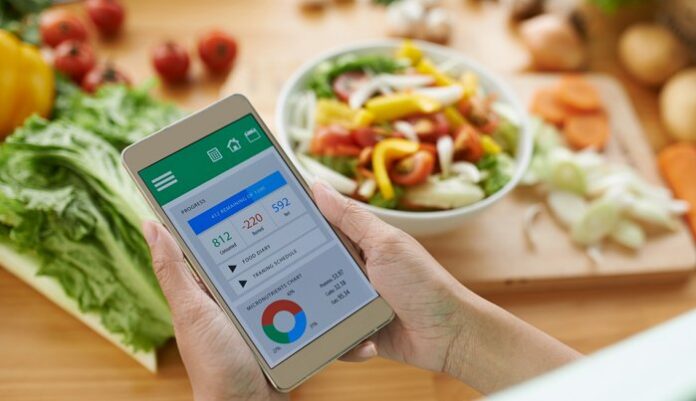 Last Updated on September 9, 2023 by ScreenPush
Weight loss applications are services that you can download on your mobile device, enabling you to control your lifestyle patterns, such as calorie intake and exercise, easily and quickly. There are extra features for some food and nutrition apps, such as help forums, barcode scanners, and the ability to synchronize with other apps or devices for health and fitness. These attributes aim to keep you focused on your target of weight loss.
Not only are applications for weight loss quick to use, but empirical evidence supports many of their advantages. Several studies have shown that by understanding your behaviors and success, self-monitoring can encourage weight loss.
4 Best Food and Nutrition Apps
Many modern apps often provide unique assistance for individuals who want to start with diets or programs such as paleo, keto or, veganism. Here are the top apps to get your food and nutrition on the right track.
#1. Lose It! App
Lose It! is a weight loss app that is user-friendly and focuses on calorie counting and weight monitoring. Lose It! produces your daily calorie needs and a customized weight loss plan through an analysis of your weight, age, and health objectives. You can easily log your food intake into the app, which draws from a vast database of over 33 million foods, restaurant products, and brands, once your plan is created.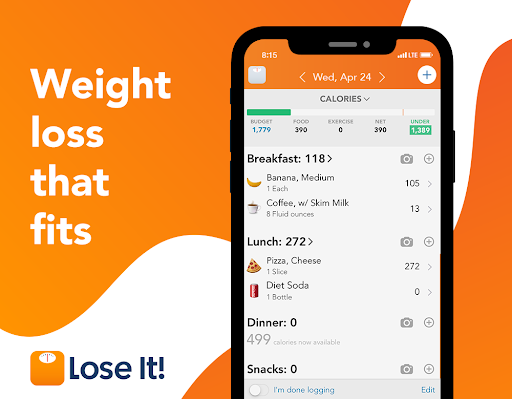 In addition, you can use the barcode scanner of the app to add some foods to the log. It saves frequently entered foods, so you can pick them from a list easily whenever you eat them. You'll also get regular and weekly calorie intake reports. If you use the app to keep track of your weight, your weight changes on a graph will be presented.
One of the characteristics that make Lose It! Unlike many other weight-loss applications, it has Snap It features that allow you to simply monitor your food consumption and portion sizes by taking images of your meals. Lose It! has a team of experts in their database checking the nutrition information of foods. You can sync the app with other apps, including Apple Health and Google Fit, for weight loss and wellness.
#2. LifeSum
As it covers all facets of a balanced lifestyle, Lifesum is one of the best overall for diet applications. You can learn how your diet blends with other activities to eventually help you achieve your goals of health and wellness. It's also very flexible and works with every diet, from keto to paleo to high protein, or you can opt to start with a kick-starter plan for three weeks of weight loss.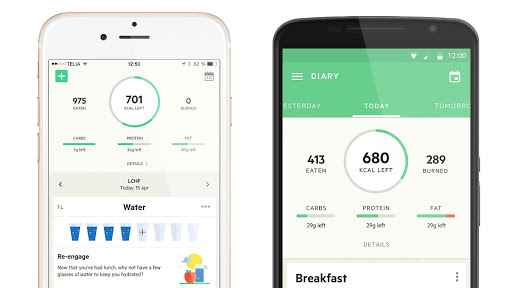 As you report nutritious meals, exercise, water, and more, the Your Life score serves as a source of inspiration, getting higher and higher. Browse Lifesum's database with hundreds of recipes if you're ever in a hurry for meal ideas. To find recipes ideally suited to your goals, take the quiz. Lifesum also encourages monitoring of macronutrients and net carb, ideal for those who adopt a keto diet or other low-carb diet.
The premium edition syncs seamlessly with many other fitness apps and devices, including Apple Health, Fitbit, Google Fit, Withings, and more, and begins at $4.17 a month.
#3. Fooducate
If you're new to the world of diet, exercise, and health, with all the data out there, you can feel overwhelmed. From beginners to fitness experts, Fooducate aims to make healthy eating simpler for all. The app's abundance of diet and fitness articles and advice makes incorporating new healthy habits into your lifestyle less daunting. But this app is more than just an educational platform: meals and recipes, exercise, sleep, mood, and level of hunger can be monitored.

Perhaps the biggest differentiator for Fooducate is that when it comes to healthy eating, you can not only track calories, but you can track the quality of calories you consume, a very critical but often overlooked aspect. Fooducate analyzes details in the diet panels as you scan barcodes in the app to check for components such as added sugars, artificial sweeteners, trans fats, high fructose corn syrup, MSG, GMOs, and more. Based on your health status and targets, each food you enter receives a personalized nutrition grade (A, B, C, or D).
To know more about the app here is an honest review on Fooducate.
#4. PlateJoy
Meal prep is the toughest part of sticking to a balanced diet for many individuals. It also feels so tempting after a hard day at work to order takeout or microwave a frozen meal instead of cooking dinner. You can stop those temptations with PlateJoy before they ever start. PlateJoy offers meal plans designed by nutritionists and experienced chefs with plans beginning at just $8 a month, along with organized shopping lists, so you don't have to waste hours trudging through the aisles.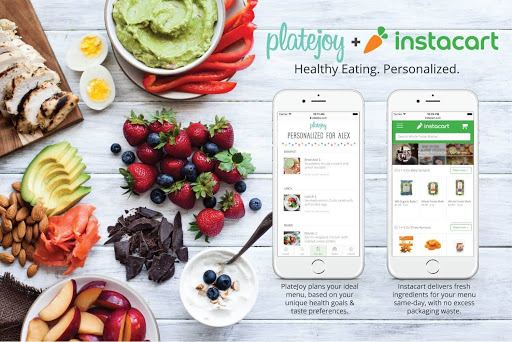 You will begin by taking a lifestyle quiz that asks about your preferences for taste, goals for health and fitness, dietary restrictions, allergies, and schedule. Then, based on your quiz responses, the app uses a smart algorithm to create a personalized meal plan, from keto to paleo to vegan and more. Hundreds of compliant recipes will come with your meal plan, and you can add your own favorite recipes to your meal plan, too. To save even more time, you can also sign up for optional grocery delivery with Instacart.
The Bottomline
There are several helpful applications on the market today that you can use to support your goals for weight loss in 2021. To control your weight, food consumption, and exercise habits, many of them use monitoring apps. Others offer advice to make safe decisions when shopping for food or dining out.
In addition, many applications for weight loss have components that help to improve your motivation, including group support, point systems, and resources to track the progress you have made over time. While the use of weight loss apps has some advantages, some may have downfalls. For instance, some individuals can feel that their mental well-being is time-consuming, daunting, or troublesome.