Last Updated on November 2, 2021 by ScreenPush
Snapchat is a very popular mobile app for Android and iOS users. The amazing concept of the app is that any content you send will be available to the receiver for a short time period. The recently added feature in Snapchat is Snap Map.
With Snap Map, Snapchat automatically detects your current location. Therefore, like all other social media platforms and apps, Snapchat also tracks your current location and uses that information for improving its services. However, if you are concerned about your privacy while using social media applications, including Snapchat, you need a fake GPS solution.
In this article, we will discuss how to change your location on Snapchat or fake location on the iPhone.
Part 1:Turn off Location Sharing in Snapchat
Most of the time, you may feel convenient to let everyone know where you are, but sometimes you may want to have little privacy. For that case, the Snapchat app has the solution; you just need to enable the Ghost Mode, which allows no one to see where you are.
By doing so, nobody is able to see you on the Snapchat Map. Further, you can hide your current location from your friends as well as followers.
Steps to Turn off Location Sharing on Snapchat
Step 1: First of all, you need to open the Snapchat app on your device and then click on your profile icon in the upper-left corner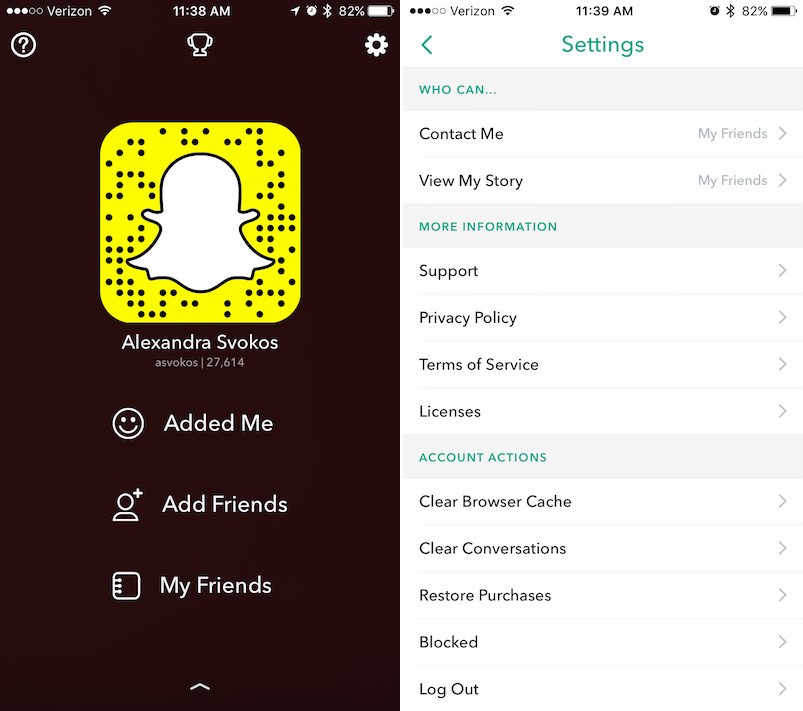 Step 2: Click on the settings in the upper-right corner.
Step 3: To facilitate the Ghost Mode, so that no one can see your location, press the switch at the top of your screen.
Step 4: Then, a pop-up will appear that allows you to choose the duration for which you want to have a Ghost Mode.
Step 5: If you want to turn it on for an indefinite period, then you can select "Until Turned Off."
Part 2: How to Change Location on Snapchat
You can easily change your current location on your iPhones as well as Android phones by using different applications for the same.
How to change Snapchat location on iOS
If you own an iPhone and want to spoof your location on Snapchat, then Dr.Fone – Virtual Location is the best tool for you. This tool is specially made for iOS users and causes no security risk to your device. You can easily use it for faking location on iPhone or another iOS device.
Further, it is also easy to use and set up. The best thing about this tool is that it requires no jailbreaking of your device. Following are the steps that you will need to follow to use Dr.Fone for changing location in Snapchat or for GPS spoof iPhone.
Step 1: Download Dr.Fone on your System
To start with this Snapchat location spoofer, you need to visit the official website of Dr.Fone – Virtual Location. Then you have to download the software from here and then install the same.
Step 2: Connect iPhone or iOS device to System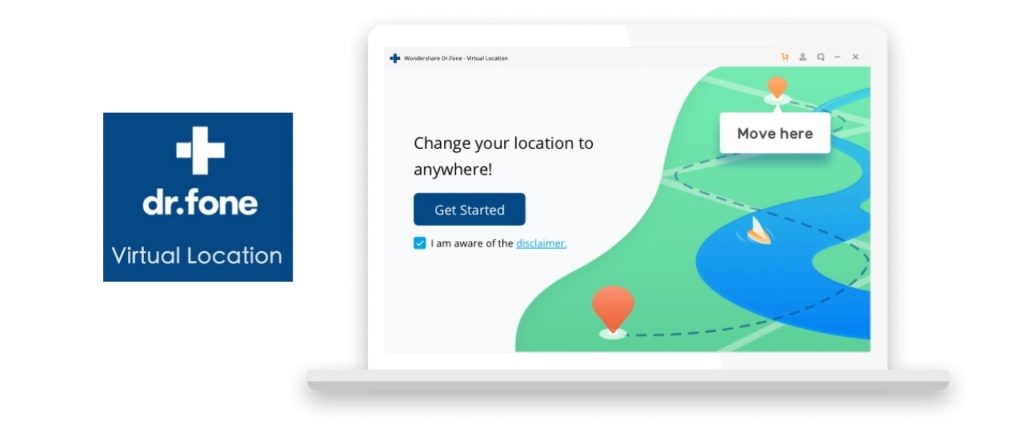 After downloading the tool, you have to open it and then select the "Virtual Location" module from the main interface. After doing this, you have to press the "Get Started" button.
Step 3: Locate the Current Location on the Map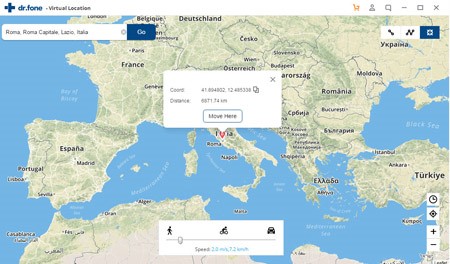 Here on the map, you can see your current actual location. If the current location is not visible to you, then you can clock on the "Center On" icon present on the lower right side of the phone's screen. Click on it then it will show you your accurate location.
Step 4: Activate Teleport Mode
Now you need to activate the "teleport mode." For doing so, you need to press on the third icon, which is given on the upper right side. Then, you have to enter the location where you wish to teleport, given on the upper left. Finally, hit on "Done" for GPS spoof iPhone.
Step 5: GPS Spoof iPhone for Snapchat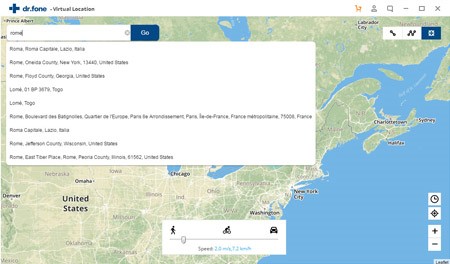 After doing the above step, the System will identify the desired location you have entered. A pop-up box will appear where the distance is shown. Then you have to press the "Move Here" option. Now the location is changed to the preferable one that you choose for yourself.
You can also opt for iSpoofer Pokemon Go iOS, but it requires iTunes to be installed on your System. However, this is not the case with Dr.Fone. So, in our opinion Dr.Fone – Virtual Location is the best option to spoof Snapchat on iOS devices.
How to Change Locations for Snapchat in Android Phones
Do you want to hide your location or want to fool your family by showing that you are in another city? If yes, then fake GPS for Snapchat can help you with all. To spoof location on android devices, you can either install fake GPS apps or can use VPN services.
There are many location changers that you can install from Google Play Store to change location on Snapchat.
There VPN that allows you to have a fake GPS on Android without any third-party tool is Surfshark. It allows you to hide your current location and take to you anywhere in the world with its built-in GPS spoofing tech.
Following are the steps that you need to follow to use the Surshark on your Android phones.
First of all, you need to sign up for Surfshark and then accept the terms and conditions that the Surfshark app asks for.
Then, you have to go to the 'About Phone' in Settings.
Press on 'Build Number' seven times as this will enable the Developer option.
Go back to Settings, and then select the 'Developer Options,' which may be at the end of the menu.
Then you need to turn on the 'Mock Locations App' and, under it, select Surfshark.
Download and install the Mock Locations module from here.
In the end, all you need to do is open the Surfshark app and select a location that you want to show to your friends. Further, it will spoof your location automatically by matching to the server you're connected to.
It is very important to note that you have to do these settings before opening Snapchat on your Android phone.
Part 3: Frequently Asked Questions
Q: How do you put a different location filter on Snapchat?
A: To add a location filter on Snapchat, follow the following things:
You just need to open Settings.
Then tap on System.
Select on Developer Options.
Then scroll down to Select mock location app and then tap on it.
Q: Does VPN change location on Snapchat?
A: Yes, VPN can also help you with changing the Snapchat location on android devices. For this, you will need to use the best VPN for your device.
Q: How do I make my location somewhere else?
A: If you want to change your physical location on Snapchat, then you need to use location changer apps. For iPhone, you can use Dr.Fone – Virtual Location.
If you want to have a fake GPS location on Android phones, then go to Google's Play Store and install the app named Fake GPS Location.
Conclusion
We are sure that you get enough ideas to change the Snapchat location from this article. You can use and fake GPS trick to spoof location on your device. For iOS devices, you should consider using the safest and reliable location changer like Dr.Fone – Virtual Location. Try it now!
Also Read: Snapchat 'Tap to Load' Screen Issue