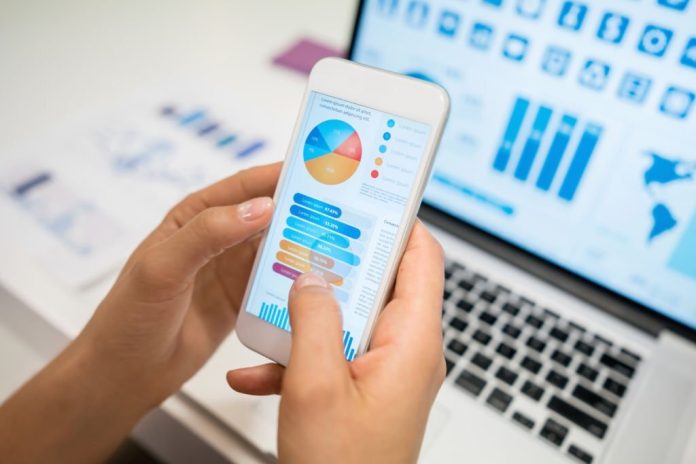 Last Updated on August 23, 2022 by ScreenPush
The industry of mobile application development is expanding at a breakneck pace. To compete in the contemporary age, we have to keep ourselves updated with current technologies and growing trends. Mobile app development is crucial for the growth of an organization. It accelerates the fundamental transformation of business models, operational methods, and markets.
The mobile app industry is anticipated to generate $693 billion in sales by 2022. However, another frightening reality is that the majority of mobile applications fail. The fundamental cause of this failure is an inability to monitor and integrate the most recent mobile app technology advances. This deficiency also leads to a loss to a rival with more technical adaptability. Implementing and working with a few mobile app development strategies will significantly enhance your product.
5 Mobile App Development Trends
The initial and foremost important step is to remain abreast about the developing trends regarding app development. Let us have a look on the recent developments of app development.
#1. The leading trends
Quite a number of mobile app development trends are emerging this year, we have selected the following trends based on a survey.
#2. The 5G technological development
This technology has existed since forever. However, it has become a catchphrase this year. There are 5G-enabled gadgets on the market, and technology firms have begun adopting 5G at scale. Overall, 5G technology will make applications quicker, smoother, and more effective. The technology adds innovation to the existing technology as well.
#3. Applications for foldable devices
Although foldable devices now represent a small portion of the mobile phone industry, this will evolve by a great deal. In 2022, 50 million units will be supplied, according to Statista. The moment has come to include foldable devices in your mobile application development approach. Ensure that your applications are compatible with foldable devices. A user's experience may be improved by unfolding the gadget to reveal a bigger display:
A bigger screen provides more area for quality experience.
Through numerous windows, customer may simultaneously execute various activities.
Video streaming and gaming applications may maximize their advantages over foldable smartphones by extending screen dimensions. Using additional area that displays wider range of information with added functionalities. App designing considering the screen dimensions is the most prominent trend in mobile app development in 2022.
This year, AR and VR will influence the mobile app development market in unimaginable ways. The mobile application trend will become increasingly prevalent. As per statistics, the global industry of Virtual Reality and Augmented Reality is to grow to two hundred dollars billion by 2022. This figure means a growth rate of around 115 percent. This year will also witness more Augmented Reality and Virtual Reality users. This indicates that we all have an excellent opportunity to leverage from the current and deliver cutting-edge user-experience to digital media consumers.
#4. Wearable Application Integration
Wearable technology dominates the globe. According to Statista, the number of users with this technology crossed four hundred and fifty billion in 2017. The figure is to go up to nine hundred million by 2022.  It indicates the emergence of wearable technology, which will be the top trending developments of 2022.  Software developers and tech experts should more often work on apps that deliver an exceptional digital experience to users of Smartwatches and wearables in order to obtain a significant competitive advantage. Adopting the trend will bring you closer to the clients because they love digital experiences.
#5. Mobile Entertainment and Gaming Applications
They have made entertainment more accessible. People no longer need to purchase pricey electronics or even expensive computers. Instead, people may access them through a mobile device. Users are no longer restricted to a single location, whether watching a movie or playing a video game. Instead, they may engage in portable entertainment. The advent of augmented reality, virtual reality, and artificial intelligence has made gaming applications interactive. Game applications offer an excellent retreat. Particularly during the epidemic, individuals used games and entertainment applications to pass the time.
Conclusion
Artificial Intelligence and Machine Learning are the two of the most talked about trends over the decade. over the last several years. However, these technological developments have set a very high standard for mobile app development in 2022. We all look forward to how these technologies will evolve in years to come.