Last Updated on November 3, 2023 by ScreenPush
Video game developers always try to come up with new and innovative ideas to keep the gaming community happy. So, every year we see a ton of games come into the market but not all of them are successful. We are blessed with several video games each year and 2019 has been no different till now.
The year 2019 is so far going phenomenally for the video games industry with big game titles releasing every 3 to 4 weeks and battle royale games like Apex Legends giving hard competition to some already established games like Fortnite and Player Unknown's Battlegrounds, this year is going to be a very busy year for gaming fans.
Also, you can make a purchase of new games related to this technology using Flipkart Offers with a great discount.
Top Video Games of 2019
So, without further due, let's have a look at the top 5 games of 2019 released so far:
#1. Sekiro: Shadows Die Twice
Platform: PS4, Xbox One, PC
Sekiro: Shadows Die Twice is definitely a masterpiece with a campaign that can take up to 20 to 30 hours to complete and bosses that are almost impossible to kill, Sekiro has one of the most complex gameplay in any game. The combat system of Sekiro: Shadows Die Twice is very similar to what we have seen with other Soul series games and is mainly dependent on understanding your enemy's posture.
The story follows Wolf the main protagonist with a prosthetic hand and a katana who is searching for a samurai to seek revenge on him. The game takes place in 16th-century Japan and does a terribly well job of maintaining its hype. The story requires you to make choices during the gameplay and the choices you make have an impact on how the game ends. With the combination of a heartwarming story and rip-roaring combat, Sekiro: Shadows Die Twice is definitely a game everyone should play.
#2. Devil May Cry 5
Platform: PS4, Xbox One, PC
One of the most anticipated games of 2019, Devil May Cry 5 is the fifth installment in the devil may cry series developed by Capcom. The storyline follows the events of Devil may cry 4 and its protagonists Nero and Dante with the addition of a new protagonist V. The best thing about Devil may cry 5 is that it follows its predecessor's traditional combat system with all of the three protagonists having their own different fighting styles and skills. The variety of combos that you can perform during combat and the massive number of upgrades and weapons helps create a story with never-ending fun.
#3. Metro Exodus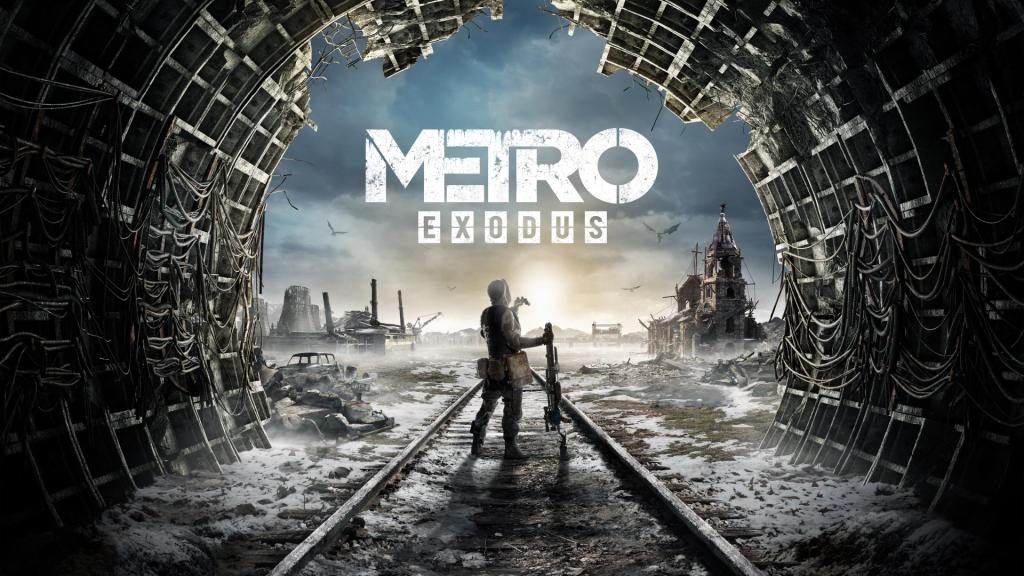 Platform: PS4, Xbox One, PC
The third installment in the Metro series, Metro Exodus is a first-person shooter video game set in Moscow after the events of a nuclear apocalypse. The story follows the main protagonist Artym, his wife, and his friends who are trying to survive in a post-apocalyptic universe full of predatory mutated creatures. The game offers an admirable balance between a great storyline, a stunning open world, and ravishing gunplay. Even though the game is an open-world game, the vulnerability of being attacked at every second step you take makes the world of Metro Exodus a bit difficult to explore.
#4. Tom Clancy's: Division 2
Platform: PS4, Xbox One, PC
Division 2 is an action-packed co-op third-person shooter video game with one of the most intriguing graphics of all time. The game is set in a post-apocalyptic Washington DC and has many monuments that the city has in real life. The storyline of Division 2, well it isn't much of a storyline but that part is required by an appealing open world and smashing gunplay. The game has a large variety of weapons and upgrades to choose from and many different enemies and side quests that will keep you engaged. More or less Ubisoft has done a very good job in setting the game's environment which is worth checking out for.
#5. Resident Evil 2 Remake
Platform: PS4, Xbox One, PC
The remake of the 1996 game resident evil 2 pretty much looks like a returning prodigal son for the series because even though resident evil 7 was a pretty substantial game it didn't quite meet up with the audience's expectations.
The Resident Evil 2 remake does an incredible job of combining a great storyline and engaging action with modern-day graphics. Apart from the graphics, the remake is almost as same as the original with some expansions. The story follows the main protagonists Leon Kennedy and Claire Redfield who are stuck in raccoon city during a classic resident evil-style zombie apocalypse. The game is mostly about staying alive with whatever resources you have. The gameplay is thrilling with one of the best zombies in any game and is worth spending your money on.