Last Updated on November 2, 2021 by ScreenPush
The way Facebook Messenger has overtaken the market share of other messaging apps is a case study in itself. It's heavily used across the globe to share messages, photos, GIFs, and videos for free. Surveys show that people more frequently use FB Messenger to connect with others instead of text messages and calls.
In such a setting, one look at someone's FB Messenger history should be enough to know all their secrets. Whether it's your child or your partner, you can easily find out what they do behind your back if you can hack into their Facebook Messenger.
But doing so isn't very straightforward unless you have the right tool in your hands!
That's the problem this guide aims to solve. Here, we'll be introducing you to the best Facebook Messenger hacking tool there currently is. Stay with us.
How to Hack Facebook Messenger
Try out this experiment – open a new browser window and search for the key phrase "how to hack Facebook Messenger." We bet you'll find tons of results. Such bombardment of information can not only be confusing but also highly dangerous since many of the apps shown as the results would be packed with malware aimed at stealing your data.
You can't place your trust in every other app out there. And that's because neither do all work as expected nor are all 100 percent secure. Moreover, if you're going to be hacking into any account, the least you'd want is to do so anonymously. And several FB Messenger hacking apps can't hide your identity as the hacker very well.
That's why we find Spyier to be the most reliable FB Messenger hacker application. Let us walk you through the awesome features of this software and let you know how Spyier helps you hack Facebook Messenger.
Spyier – Facebook Messenger Hacker Like No Other
Spyier has carved out a dedicated user base for itself among 190+ countries across the world. Millions of home and professional users entrust their phone spying and hacking needs to this easy-to-use tool which works like a charm on both iOS and Android devices.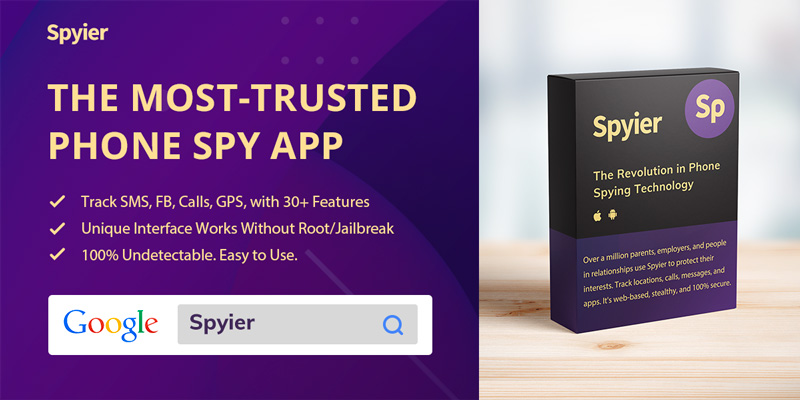 Without requiring you to root or jailbreak the target device, Spyier lets you take a detailed look at the entire data stored and exchanged using the target device in real-time. The application is equipped with 35+ handy features that anyone can get the hang of within a few minutes, thanks to a highly interactive and intuitive interface.
The strategy Spyier uses is simple: you register with the application and it grants you access to an online dashboard. As soon as you configure the app to work on the target device, real-time data changes start reflecting in the online dashboard right in front of your eyes!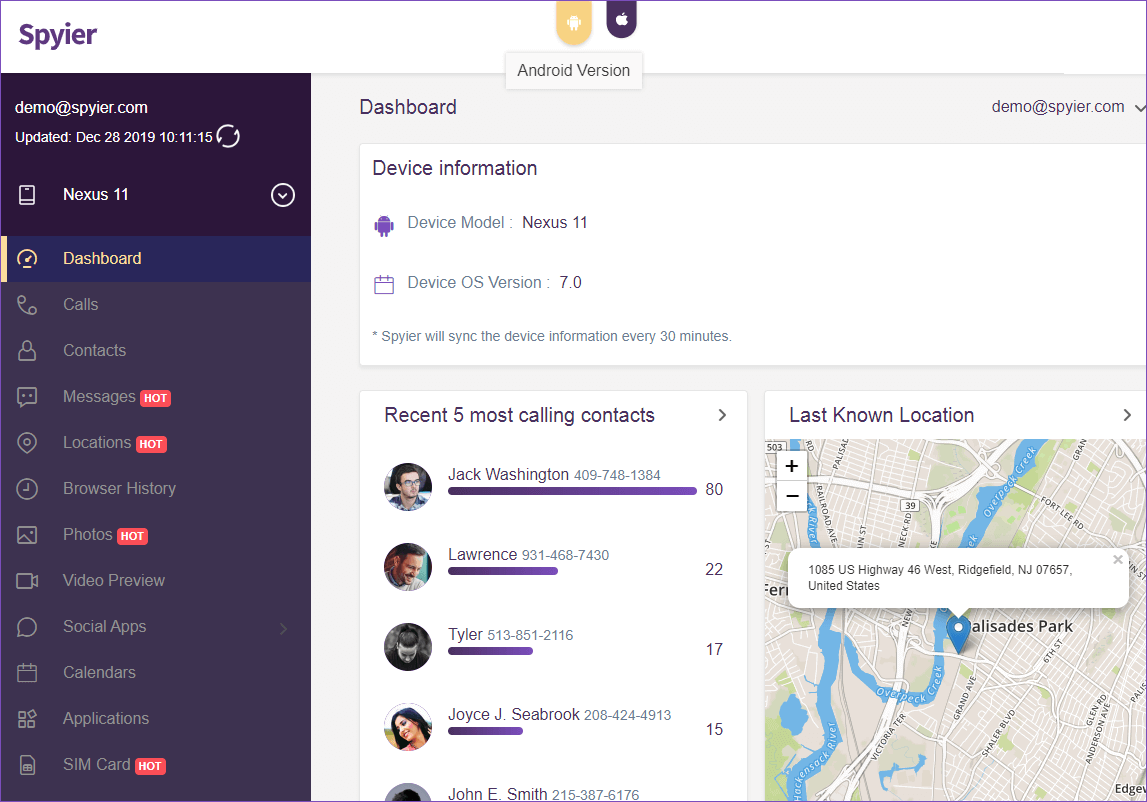 With Spyier in tow, you can be sure that even the minutest of details don't skip your eyes. So if you're hacking into your partner or child's FB messenger for instance, with this app you can get to see all chats and multimedia exchanges they've done with their contacts on Facebook (even the ones you don't know personally)! You discover your partner's Facebook secret conversation cheating.
You Get Access to Some Awesome Features
Spyier has been hailed as the number one Facebook Messenger hacker by corporate houses as huge as Forbes, BBC, The New York Times, and more. The app offers some amazing features when it comes to phone monitoring and social account hacking.
Social Platforms Hacking
Want to know what your family does on social media? Why not try one of the dedicated social media panels offered in Spyier's online dashboard! Yes, you read that right. Spyier dashboard is laced with specific panels for hacking and tracking social media accounts like Facebook, Instagram, Snapchat, WhatsApp, and more. One-click – the job is done!
Website Browsing History Tracking
The app lets you view the website browsing history of your partner or child by giving you access to the "History" section of their web browser. With this feature, you can get to know about their hidden interests which they've never told you about.
Complete Call and SMS Tracking with Timestamps
Spyier also allows you to view their call logs and text messages along with timestamps so that you know when a verbal or written communication happens between your family members and their "contacts."  What's more, the app also lets you recover deleted messages and call logs for complete disclosure.
Live GPS Location Tracking with Advanced 3D Street View
With Spyier by your side, you can track the GPS location of your partner or child's device 24×7. The app also gives you access to advanced 3D street-view so that you know what kind of neighborhood they're in at what time.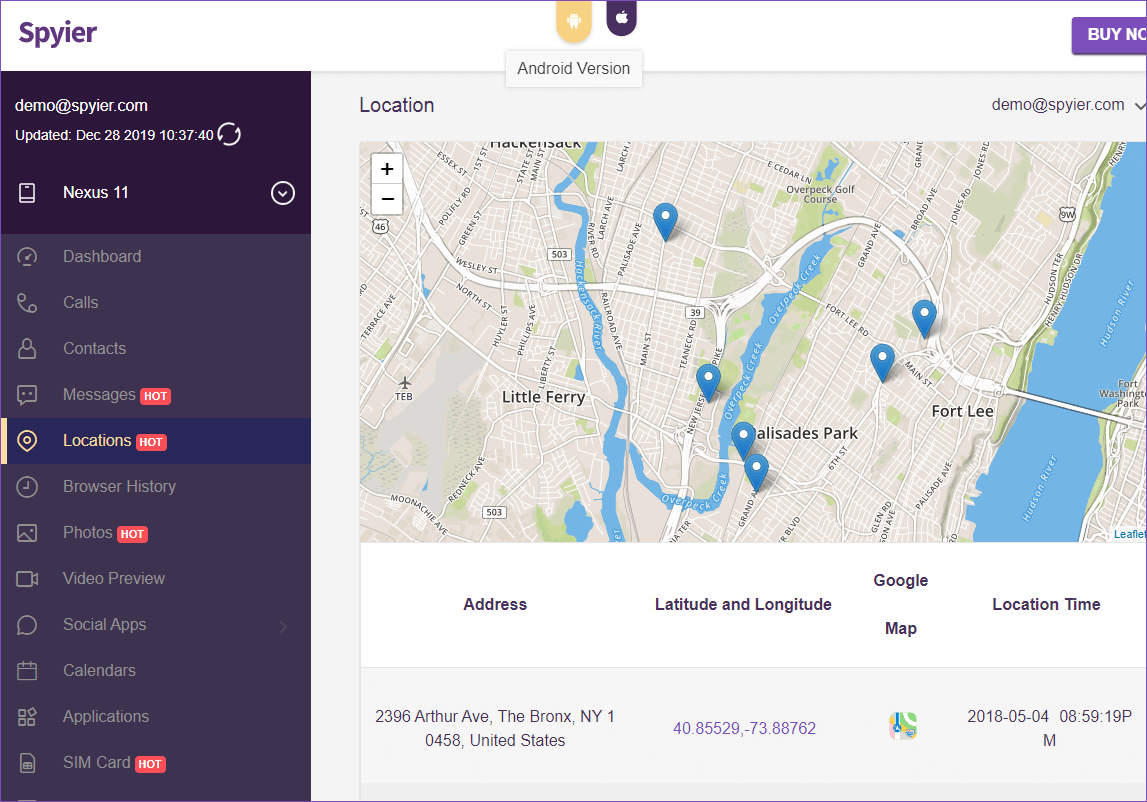 Benefits That Are "A-Class-Apart"
In addition to the aforementioned features, Spyier allows you to extract quite a few impressive benefits.
100 Percent User Data Security
Spyier has been designed using cutting-edge tech by talented developers who've kept user data privacy at the forefront. The app doesn't store any of the data it relays to its dashboard on its servers, so your family's data is safe.
Stealth Mode Operation
Once you've configured the app to work on a target device, Spyier works remotely (if set up with an iOS device) or in the background (if set up with an Android device) without raising any red flags regarding its existence. It is controlled in a web-based manner through its online dashboard and you don't need to access the device physically.
Affordable & Flexible Subscription Plans
If you're wondering how much it costs, let us assure you, Spyier is one of the most pocket-friendly phone spy applications out there. There are various subscription plans available from which you can choose one depending on the number of devices you wish to monitor.
Setting-up Spyier is A Breeze
It actually is! Have a look for yourself:
Step 1: Sign up for a free account and purchase a subscription plan.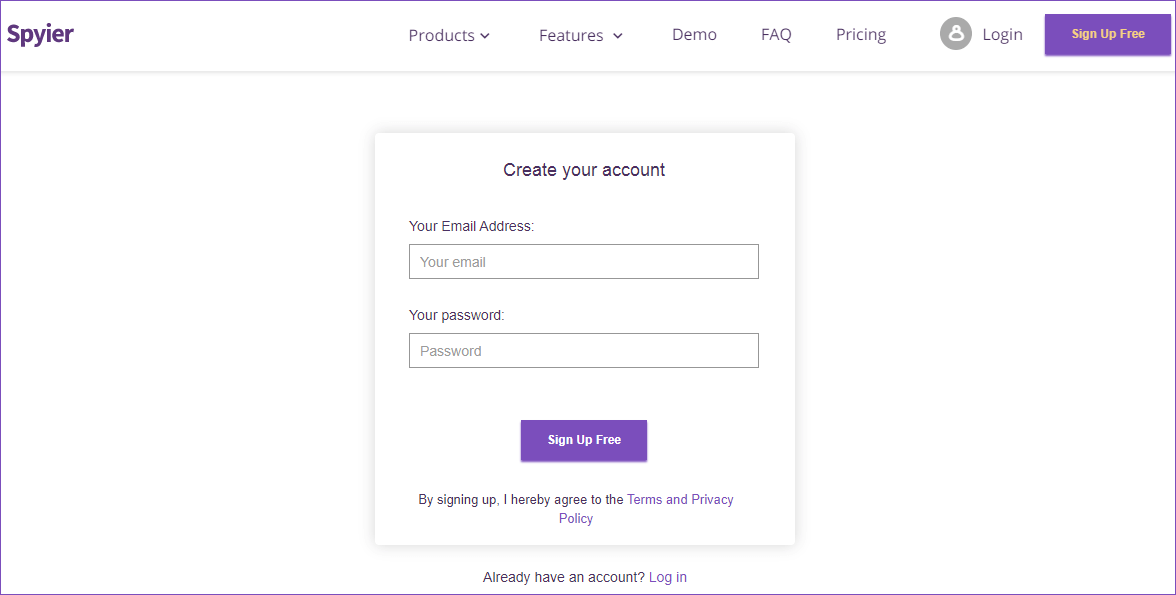 Step 2: Select the target OS.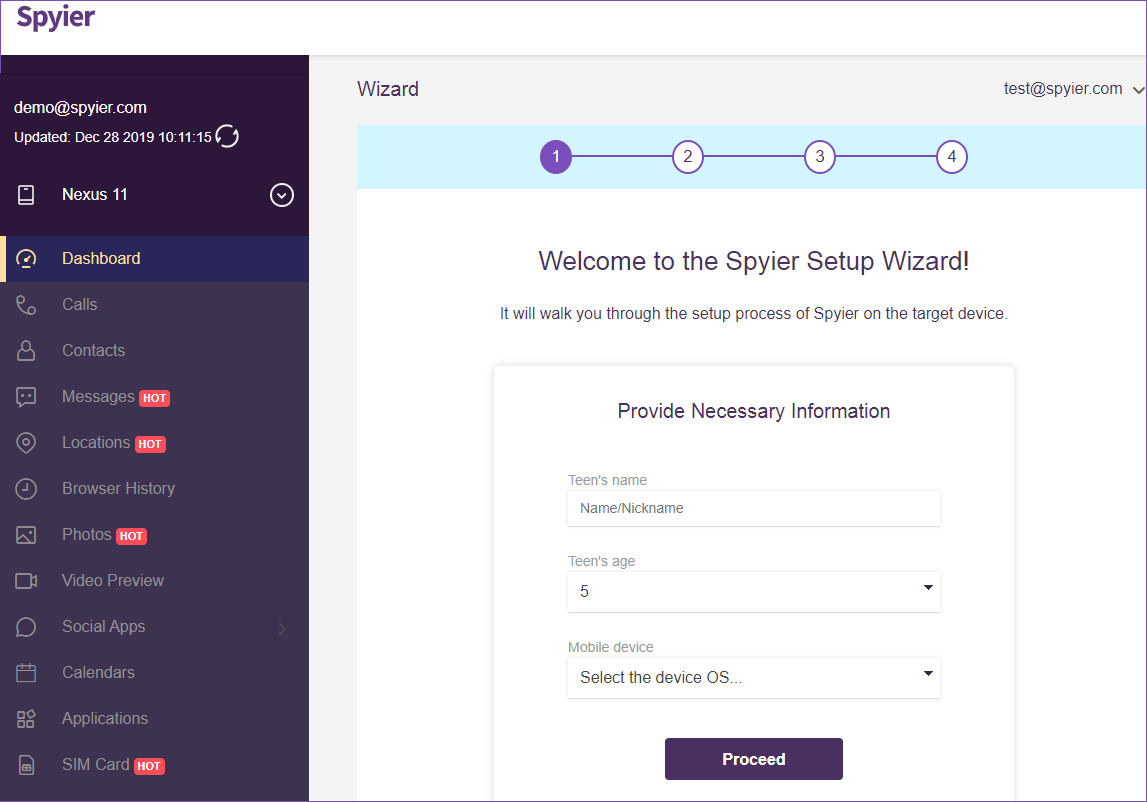 Step 3: If you've picked iOS, you'll be asked to provide your partner or child's iCloud credentials that they use on the target device. Using them, Spyier will sync all data from the iCloud backup into your online dashboard.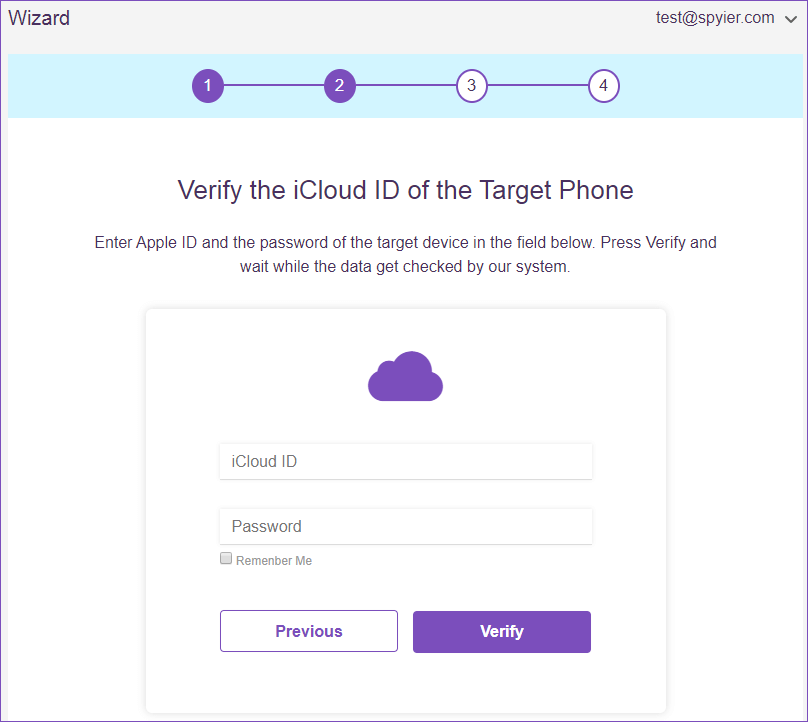 If you've picked Android, you'll need to install a lightweight (2M) app on the target device. Don't worry, it will take less than 5 minutes and you'll be able to hide the app icon from the drawer easily. The download link will be sent to your registered email ID.
Step 4: Finally, you'll need to hit the "Start" button on the finish installation screen to kick-start remote phone monitoring.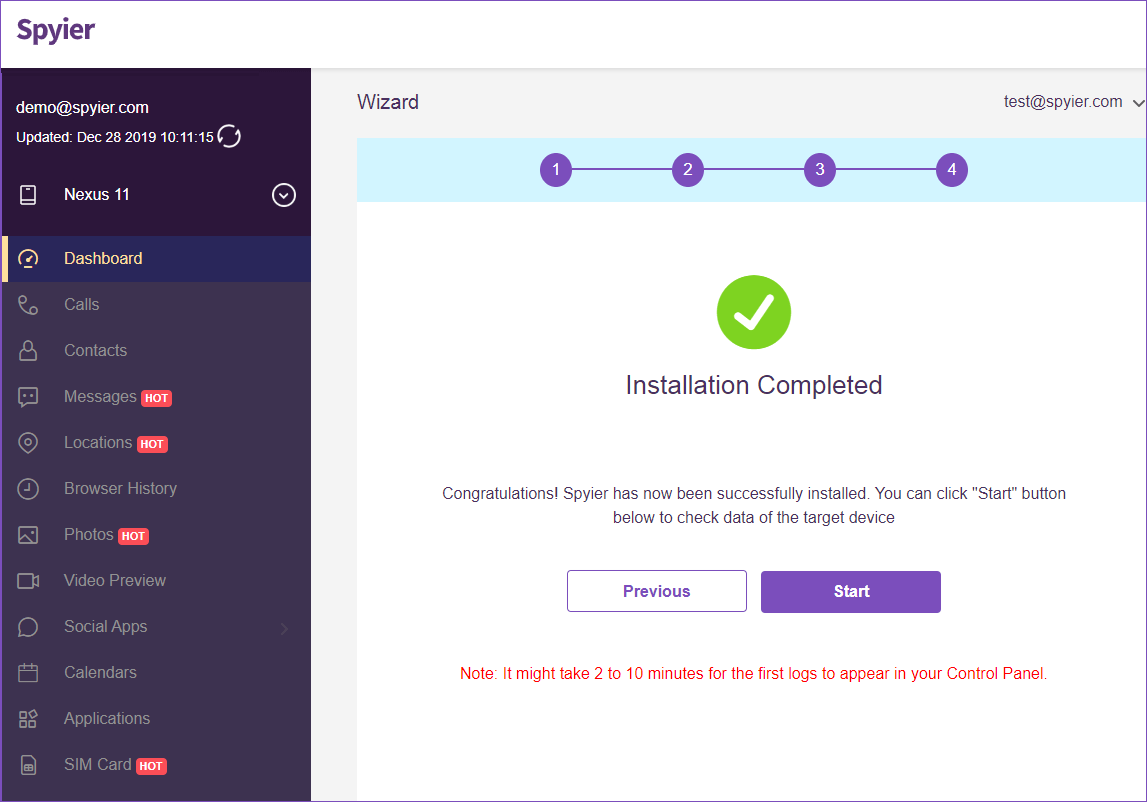 To Conclude
Regardless of why you want to hack into someone's Facebook Messenger, Spyier makes it easy for you. You can easily use this application without worrying about getting caught spying. It is quite affordable and is loaded with numerous features that you can use to perform discrete phone spying.