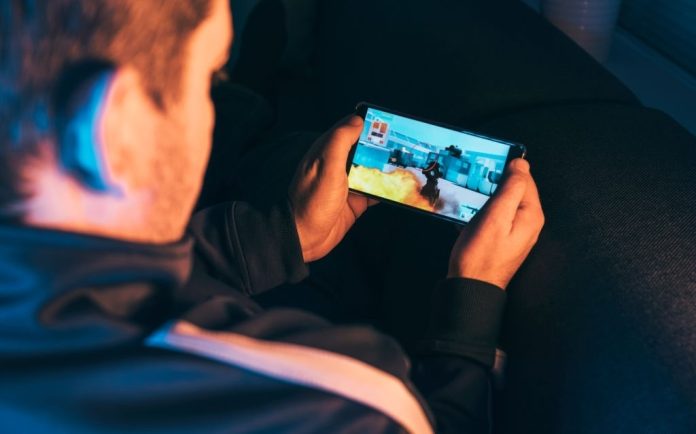 Last Updated on June 2, 2021 by ScreenPush
Looking at the world today, you definitely would agree that the gaming industry is fast-evolving and features many more aspects than it did before. In every household, we find a mobile device such as a phone. For every new user of a device, the game installation happens with the first week of the device's purchase. Recent statics affirm that more than 62% of mobile phone users install games on their phone less than a week after they buy the device.
People do not only use their phones for calling and texting but also playing video games. For people to enjoy any game, a lot of expertise and technical ideas and skills animation and graphics went into creating the game. Of course, developing a game isn't an easy task. However, with the mobile game engines the game developers have created, developing a game with accuracy is now possible. There are many game development tools in the market, but this article considers only three of those tools. Keep reading to know which tools are these, how they are priced, and their advantages.
#1. Unity
Unity was developed in 2005. It is one of the most popular tools used in the development of video games. Unity Technologies is the organization behind Unity creation. When it was first released at the 2005 Apple Inc.'s Worldwide Developers Conference, it was specified as a Mac OS X-exclusive game engine. However, Unity technologies have developed the Unity game engine such that by now, it's not only meant for iOS but supports another computer, desktop, console, and Android virtual reality. The runtime writing language for Unity is C++, while the Unity Supporting API maintains the game engine. Since the first release, Unity has undergone various improvements that see its newer versions in 2007, 2008, 2010, 2012, 2015, 2016, 2018, 2020, and 2021. The latest version is 2021.1.0, which was released about 55days ago, on 23rd March.
As already mentioned, many platforms support the Unity game development engine. One can use the game engine with iOS, Android, Windows Phone, Tizen OS, Fire OS, among other devices. The pricing for the engine is amazing. If you want it for children and for personal use, you get access for free. However, there other editions that you must pay for. For instance, you will pay $150 monthly for the Plus Edition and an $80 monthly fee if you have the Pro Edition. The Enterprise Edition is the most expensive version that goes for $200 monthly. Unity has developed many games, including Angry Man, Angry Birds 2, Lara Croft Go, and Pokémon Go, among others.
#2. Unreal Engine
This is yet another mobile game engine many game developers use. Unlike the Unity engine developed by Unity Technologies, Unreal was developed and released by Epic Games. The first version of the Unreal game engine was released in the 1998 first-person shoot featured in the Unreal game. When epic Games developed the game engine, it was specifically meant for PCs and for first-person shoots exclusively. However, over the years, the game engine has undergone various improvements, releasing a new version each time.  It's been revised in 2004, 2005, 2012, 2014, 2015, 2016, 2017, 2018, 2020, and 2021. Like Unity, the Unreal game engine was written in C++ language and supported by wxWidgets. Its last stable release took place about three months ago, on the 2nd February 2021, and features the 4.26 stable version.
The game engine has won several awards, including the Technology & Engineering Emmy Award from the National Academy of Television Arts and Sciences (NATAS) for '3D Engine Software for the Production of Animation' (2018) and the Primetime Engineering Emmy Award from the Television Academy for exceptional developments in broadcast technology (2020). It supports many platforms like Windows PC, Sony PlayStation 4, Xbox One, Mac OS X, iOS, Android, VR platforms, Linux, SteamOS, and HTML5. One gets a free creators' license with the game. If you need a custom license, this comes at a fee payable at certain rates for the custom licenses. People who want the Enterprise version can still have it at $1.000 paid per seat or per year.
#3. AppleGameKit
AppleGameKit is another game engine that many game developers use today to successfully and accurately create games. Like the two previously discussed engines, it uses the C++ language in its writing. It is a more user-friendly game development engine suitable for both novices and experts who have pro experience in the gaming industries for creating big games. Many game creators and developers love AppleGameKit for its cross-platform characteristics. This means that when you install AppleGameKit as your game development engine, it will be available on the platforms at once.
AppleGameKit has multiplatform availability and can be found in various platforms like iOS 3.0+, macOS 10.8+, Mac Catalyst 13.0+, tvOS 9.0+, and watchOS 3.0. if you have AppleGameKit, you are assured of wonderful experiences. Why is that the case? As you develop the game, it comes with unique abilities that allow players to compare leaderboard ranks, interact with other plays, and take part in multiplayer games.
The engine also creates the game with the additional AppleGameKit framework that the players can use to implement Game Center social-gaming network features. With these features, the player is provided one account that does the identification for players across all their games and devices. The players then sign in to Game Center on their devices and then gain access to their friends and use Game Center features already implemented on the devices. Windows Phone, iOS, and Android support the game. Its pricing is a bit costly, which is understandable for its unique features. For example, the Classic App Game Kit comes at $49,99 while the Unlimited App Game Kit costs $66,98. If you opt for other more specific packs adapting to your needs, you will pay extra fees tailored to the package you choose.
Conclusion
The gaming industry is fast-evolving, and many people are now venturing into it. At the same time, creating a successful game with a high level of accuracy is not an easy task. However, it's now possible to create high-definition games using the exclusive mobile game development engines available in the market. This article has discussed the three main mobile game development engines any gamer should know about.