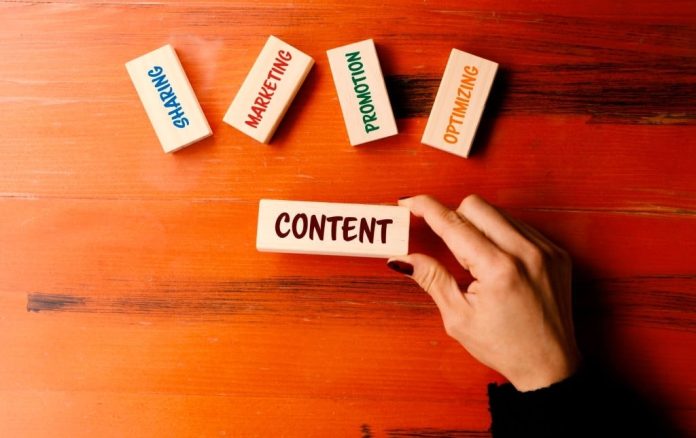 Last Updated on April 28, 2021 by ScreenPush
Have you ever wondered the secret to the tremendous success of eCommerce? E-commerce websites don't even have a store, yet they are giving one tough competition to brick-and-mortar stores.
The only reason is striking content!
But what is content? Is it simply lines written to fill up the internet world?
Content is the true salesman of your product. An awe-inspiring content, telling a story by making your product its hero, is one excellent sales pitch!
With more than 75% of B2B owners using content as their sole marketing tool, it is time for your content optimization for ranking higher!
Better content drives targeted traffic, and targeted traffic generates higher sells.
Let us look into 5 key content optimization strategies that can keep you ahead of your competitors in 2021.
#1. Focus on Keywords
Writing content for any topic which has less demand is the biggest crime of content strategists. Not only do they consume the space of the host, but push back the website's rank!
This is where keyword research comes to play!
Before you even get your hands to the keyboard for penning the title of your content, make sure you tap the demand.
Keyword research helps you understand what your potential buyer is searching for!
It is like the proxy for search intent!
While doing the keyword research, it is important that you touch upon the competition, customer journey, and final intent.
The key point is to stay updated about the shifting demands of the consumer. Such changes should be kept a note of, as it can influence your content calendar as well.
#2. Find Your Result Type
After the user searches your product online, how do you want your result to be displayed?
You can choose anyone from video, Q & A, snippets, or local packs to make it easier for users to reach your product.
Recent research shows that Q & A search results result in more than 32% of CTR.
Content strategy is a dynamic topic to discuss. And, nothing can be considered as a one-size-fits-all strategy!
This dynamism can only be countered if you keep a list of techniques ready with you while dealing with content marketing.
Having the perfect content structure with the right tone of delivery always works!
Don't forget missing the call-to-action for lead generation!
#3. Don't Just Stop with a Primary Keyword Search
Creating a theme for your keywords is always essential. But, what does a 'theme' mean in particular?
Have you ever watched a movie, where the main characters keep on changing in every frame? Moreover, the plot, and supporting characters also go for a flip?
Would you love to watch the show for more than 5 minutes?
No, right!
Similarly, while writing the content, it is important that the theme of the article remains the same throughout! You don't want to change the tone, idea, and crux of the content, as it would lead to a very high bounce rate.
How can you ensure that the tone remains the same?
Stick to a keyword and find LSI keywords, which speak more about your primary keyword.
This way, you can not only be a good storyteller but also engross your readers into making their purchase!
With more keywords depicting a singular theme, visibility and exposure skyrocket as well. So, what is the trick to keyword selection? Narrow, short-tailed, and less competitive keywords work best!
#4. Make Your Videos Transcripted
We have been saying this for quite a while now! Simple videos are a thing of the past now!
With video streaming hours hitting the 1 billion mark every day, video marketing is the new trend! Adding a transcript to your video ensures that it gets indexed by the web crawlers as well!
With a great transcript, even the users can know if the video is exactly what they were looking for.
A great video transcript could be the starting point of an efficient blog post, driving in more traffic for you!
#5. Get Your Page Loaded Faster Especially in Mobile
According to an SEO agency in Brisbane "looking at the enormous gap in shipment numbers, mobile is only going to grow more dominant for the foreseeable future." A delay of 3 seconds, and there goes 50% of your viewers!
So, do you want to jeopardize your page rankings, based on poor page loading speed? Get your page loading speed checked, and try to understand the reason for the poor loading speed of your page!
Optimized images tend to reduce the page loading time as well. Ensure that you have your image optimization in order, with excellent alt attributes, as the crawler looks out for alt attributes as well.
The attention span of people has fallen down to 12 seconds! So, it is better you impress them in the first three minutes or give up on your audience!
Conclusion
Content optimization should be your first go-to action! Many creators spend hours after creating the content, on optimization. Think unique, to have excellent results! Plan, Optimize, and Type your content to see excellent results!